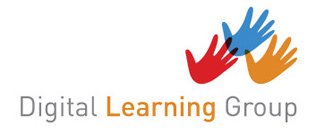 Digital Learning Group combines a careful assessment of learner needs with the use of state-of-the-art technology to create engaging and accessible educational products. Our goal is satisfied clients.
CLIENT PRAISE
"Bean Creative has worked in partnership with DLG for over a decade on a variety of highly successful projects in the education space. Christie and her team are creative powerhouses, diving into everything from initial concepting and recommending appropriate interactivity to producing engaging content and video that fully connect and resonate with audiences. With their sole focus on education, DLG is ideal partner for Pre-K to 12, higher education and adult ed projects.
Bean Creative relishes every opportunity we have to work with DLG. Not only do they compliment our capabilities to maximize the full educational impact of our work, but they are a delightful folks and fun collaborators."
Layla Masri
President
Bean Creative, Funktional Web Design

"...Finally, there would be no Maryland Learning Links without Christie Timms. Her vision, perseverance, dedication, obstinacy, persuasiveness, patience, cajoling, excitement, enthusiasm and belief in this project have remained the backbone of the entire process. From wrangling the various bureaucracies to creating and tracking down content, to having the user and aesthetic constantly in mind, Christie deserves to be thanked at each of the above mentioned levels, in addition to the countless hours she has poured into this project for every other aspect of its creation. As a consultant, her name and branding does not explicitly grace the site, but know this, the entire site is a testament to her expertise and craftsmanship."
Christopher Swanson
Director of Educational Technology/Early Childhood Initiatives
Johns Hopkins University Center for Technology in Education

"Christie Timms is a highly creative and collaborative leader and manager, assembling and guiding teams to meet challenging goals in digital learning, always on time and on budget."
Gail Porter Long
Senior Vice President and Chief Education Officer
Maryland Public Television

"Roller coasters are popular hooks for teaching force and motion; Cable in the Classroom has done that well with Coaster Crafter. The visually appealing amusement park setting (complete with the occasional tattooed lady or strong man) is engaging. Simple graphics, text, and audio are effective teaching tools. With a blend of structured learning and exploration, players will enjoy challenges to fix roller coaster designs, motivated by the reward of roller coaster parts to use later on their own. The physics-based simulations respond accurately to their designs; if something fails, players can see why. Also, the female lead character with an expertise in science is a nice touch.
Common Sense Media on Coaster Crafter: Build Ride, Scream
Client: Cable in the Classroom