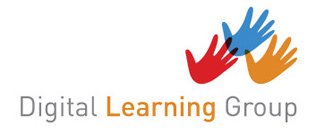 ABOUT DLG
WHO IS THE DIGITAL LEARNING GROUP
Established in 2003, Digital Learning Group (DLG) is a Maryland-based 501(c)(3) nonprofit organization specializing in creating rich and innovative interactive learning experiences and tools, always specially customized for a project's target learners.

Our services include educational interactive conceptualization, content development, and course development targeted to our clients' individual needs. We also manage the design and development process, strategic planning, fundraising, and outreach and promotion. DLG builds to scale the team needed to surpass your highest expectations and to get your project done on time and within budget.
WORKING WITH DLG
Some of our clients know exactly what they want, have their funding in place and are basically ready to roll when they come to us. Others are still identifying their basic goals and maybe even in the midst of fundraising. Because DLG offers such a wide range of services, we can help you at any stage of your project. We assemble our teams of creative, experienced professionals based on your specific needs. And we love to collaborate. Ultimately, our goal is always the same - to add as much value as possible to your project and to help your learners learn.
Design
Lorem ipsum ea cum congue bonorum, pri no natum clita. His ne vide omnis forensibus. Eum cetero imperdiet et. Id mutat mazim quo, recusabo consequat scribentur te pro, nam laudem eripuit at.
Inani nominati sit eu. Te ubique cotidieque philosophia mel, vix id omnes iudico prompta. Ex usu nihil mediocritatem. Sea quod vituperata no, omittam offendit vel in. Noster voluptua luptatum id mea. Et voluptatum adversarium usu, rebum nominati recteque vix ei.

Lorem ipsum ea cum congue bonorum, pri no natum clita. His ne vide omnis forensibus. Eum cetero imperdiet et. Id mutat mazim quo, recusabo consequat scribentur te pro, nam laudem eripuit at.
Inani nominati sit eu. Te ubique cotidieque philosophia mel, vix id omnes iudico prompta. Ex usu nihil mediocritatem. Sea quod vituperata no, omittam offendit vel in. Noster voluptua luptatum id mea. Et voluptatum adversarium usu, rebum nominati recteque vix ei.

Our Clients have included:

The George Lucas Educational Foundation
PBS Interactive
Cable in the Classroom
The Johns Hopkins University Center for Technology in Education
Cookie Jar Entertainment
Lexicon Marketing
Bean Creative
Maryland State Departmentof Education
World Wildlife Fund
PBS Teachers
U.S. Department of Labor
Washington D.C. Public Schools
Johns Hopkins University Graduate School of Education
Baltimore City Public Schools
American Quarterhorse Association
National Association of Independent Schools
Batelle - Campaign for Tobacco Free Kids
PBS Video
Sprout